Visit the Museum im Waldenserhäusle in Oberderdingen-Großvillars Freudensteinerstr.45/1.

With many pictures, interesting information is shown on glass tablets about the history of the Waldensians and the foundation of the village of Großvillars (about 300 years ago by the Waldensians from Chisone Valley in what is Piedmont/Turin today). In display cabinets, there are some exhibits on display.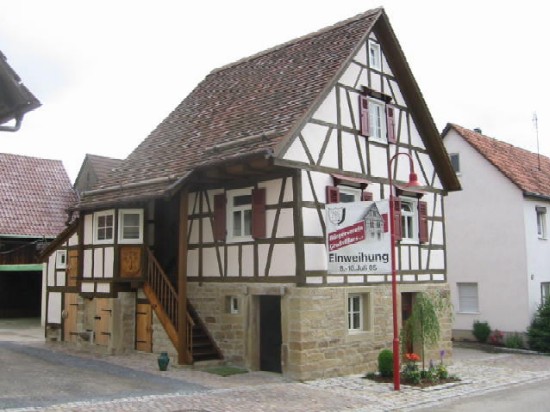 We also offer guided tours for children and young people. Entrance is free although we do request a donation.

Opening Hours
Every Sunday 2 p.m. - 5 p.m.
In August and December, the museum remains closed.

Then stay, relax and enjoy a delightfully scenic region. You can round off the day perfectly in our traditional inns and taverns selling home-grown wine (Besenwirtschaft).

Information/Guided tours:

Telephone: 07045/43101 Gemeindeverwaltung Oberderdingen (regional administration)